The products of the Ekoplast plant are presented in all regions of Russia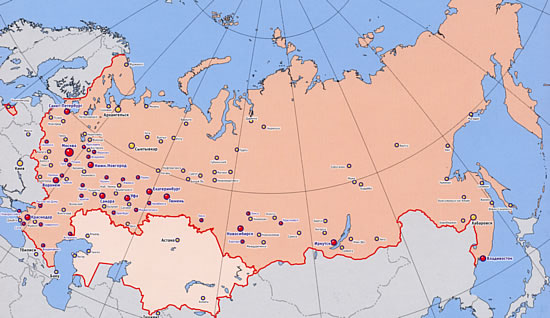 Dear sirs, if you:
- are familiar with the products of the Russian plant EKOPLAST and want to represent these products in your region
- your company is engaged in trade in electrical materials or trade in SCS components
- your company performs electrical work or is a system integrator
- you have an intention to use the products of EKOPLAST in installation in your region (city)
Please send your request in the form of an arbitrary message (letter) by fax (495) 784-67-40 or e-mail: zoya@ecoplast.ru addressed to Zoya Vasilievna Baranova.
We will be happy to arrange a meeting with your company to resolve strategic issues and trade policy. For us, as a Russian manufacturer, your support and desire to develop the promotion of high-quality systems for electrical wiring and SCS is extremely important.
You can buy the plant's products
in the online store 220.ru
You can also purchase the products of the Ecoplast
plant in retail
in the following stores
throughout the Russian Federation . You can purchase
ECOPLAST products (EC certificate) of the Ecoplast plant in the EU
from an authorized representative - by PROELEKTRO SIA
Representative of EKOPLAST in the Baltic States:
Latvia
Lithuania
Estonia
Address:
Mazjumpravas str. 32, Riga, LV-1063, Latvia
Email mail:
proelektro@proelektro.lv
Phone: +371 67373718, +371 20223966 (GSM)
https://proelektro.eu/ru/user/par-mums